English for Business and Entrepreneurship
Enrollment in this course is by invitation only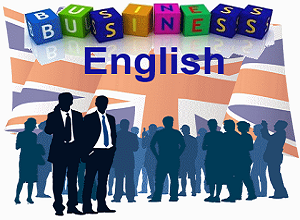 COURSE: ENGLISH FOR BUSINESS AND ENTREPRENEURSHIP
English for Business and Entrepreneurship is a free course on Coursera created by the University of Pennsylvania, and funded by the U.S. Department of State Bureau of Educational and Cultural Affairs, Office of English Language Programs. This course is designed for non-native English learners interested in the global business economy. We are excited to have you in the course and look forward to helping you improve your English skills for the international workplace.
Course name: English for Business and Entrepreneurship
Course code: ENG102x_01_EN
Credit: 3
Estimated Duration: 6 weeks
Course Objectives:
Acquiring some basic knowledge related to Business and Entrepreneurship for bettering their career orientations.

Improving student's language capacity in all English aspects including business-oriented vocabulary and four major skills: reading, speaking, listening and writing skill

Facilitating students'

basic English grammar, advocating other skills

Bettering students' ability to effectively communicate with clients, consumers and partners in working environment.

Knowing how to self-write business plans and ideas and conduct market research.
Course Structure:
MODULES (WEEK)

LESSONS

I. BECOMING AN ENTREPRENEUR

Introduction

Lesson 1. What is Entrepreneurship?

Lesson 2. Why Entrepreneurship?

Lesson 3. Products

Assessment 1 (Assignment 1)

Lesson 4. Startups

Assessment 2 (Assignment 2)

Additional Resources and Exercises

Online practice test 1

II.

IDENTIFYING AN OPPORTUNITY

Introduction

Lesson 5. Market Research

Lesson 6. Surveys

Assessment 1

(Assignment 3)

Lesson 7. Data

Assessment 2

(Assignment 4)

Additional Resources and Exercises

Online practice test 2

III. CREATING A BUSINESS PLAN (PART 1)

Introduction

Lesson 8. Why write business plan?

Assessment 1

(Assignment 5)

Lesson 9. Marketing

Additional Resources and Exercises

Online practice test 3

IV. CREATING A BUSINESS PLAN (PART 2)

Lesson 10. Financials

Assessment 2

(Assignment 6)

Additional Resources and Exercises

Online practice test 4

V.

ATTRACTING INVESTORS AND OBTAINING FINANCIAL SUPPORT

Introduction

Lesson 11. Financing a Business

Assessment 1

(Assignment 7)

Assessment 2

(Assignment 8)

Additional Resources and Exercises

Online practice test 5
PREREQUISITE
No
COURSE DESIGNER
Phan Thi Tuyet Nhung
Language & Rights Specialist, FUNiX Program Department

Bachelor in English Translation and Intepreting from University of Languages and International Studies - Vietnam National University

Teacher Training Certificate in Professional Teacher Training from Hanoi National University of Education

7 year-experience in teaching English