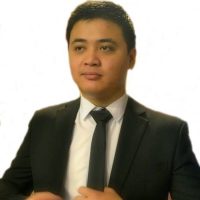 Ngô Tùng Sơn
- Graduated in Computer Science from Lorraine University (France).
- Previously worked at the laboratory at Lorraine University and Panasonic Vietnam.
- Currently, Ngo Tung Son is a lecturer of FPT- Greenwich international bachelor program of FPT University.
- A co-founder and technical Manager of Hung Vuong Trading Technology Joint-stock Company (hvtec.vn).
- Facebook :https://www.facebook.com/NgoTungSon