Decentralized Applications (Dapps)
Enrollment in this course is by invitation only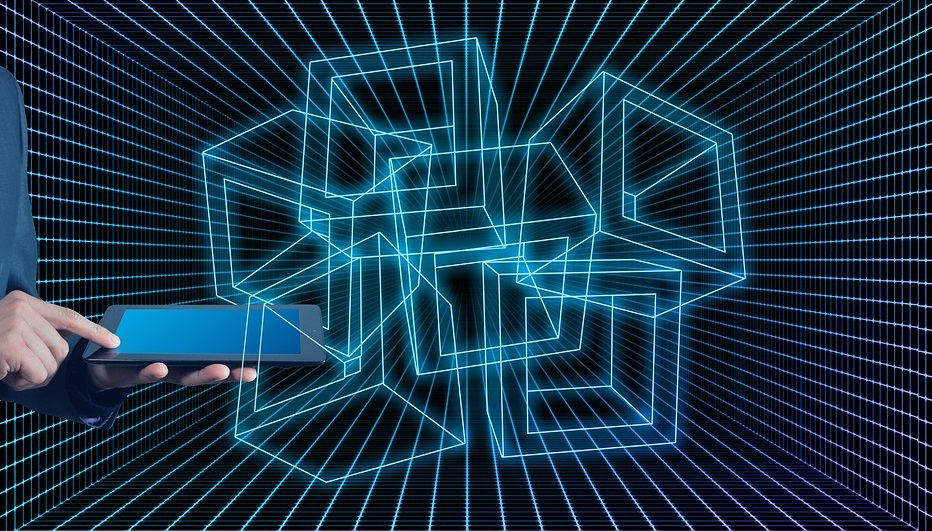 ABOUT THE COURSE
Decentralized Applications, the third course of the Blockchain Developer program will prepare you to design and develop end-to-end decentralized applications (Dapps) – which provide anyone with access to the blockchain's features and services. You will use Truffle IDE, smart contracts, a simple web client and a MetaMask client. You will learn about the architecture of a Dapp: the front-end client interface, backed by the blockchain and smart contracts. The course covers the basic design of a Dapp, Truffle development process and commands (init, develop, test and migrate), test-driven development of Dapp, Dapp application models and emerging standards that are essential for predictable Dapp behavior.
Main concepts are delivered through videos, demos and hands-on exercises.
COURSE INFORMATION
Course code:
BDP303x_01_EN
Course name:
Smart Contracts
Credits:
3
Estimated Time:

Video Time: 4 hrs 20 m

Reading Time: 6 hrs

Lab Time: 22 hrs

Assignment Time: 27 hrs
COURSE GOALS
Understand the notion of the blockchain server as the foundation for a Decentralized Application

Understand how to work on Truffle environment for Dapp development and testing

Understand the best practices to help improve your basic Dapp design

Understand Ethereum Improvement Proposal (EIP) and Ethereum Request for Comments (ERC) frameworks

Design and develop a decentralized application
COURSE SYLLABUS
Module 1: Decentralized Applications (Dapps)
· Lesson 1: Blockchain Server
· Lesson 2: Dapp Defined
· Lesson 3: Ethereum APIs
Module 2: Truffle Development
· Lesson 4: Truffle IDE
· Lesson 5: Test-Driven Development
· Lesson 6: Web Interface & Testing
Module 3: Design Improvements
· Lesson 7: Solidity Features
· Lesson 8: Event Handling
· Lesson 9: Oraclize
Module 4: Application Models & Standards
· Lesson 10: Dapp Models
· Lesson 11: Dapp Standards
Assignment 1: Smart Contract Testing
Assignment 2: Develop a Dapp - Auction
HIGH RECOMMENDATION
You must complete the course: BDP301x - Blockchain Basics and BDP302x - Smart Contract
COURSE DEVELOPMENT TEAM:
COURSE DESIGNER

Vũ Hồng Việt

More than 20 years working in software and solution development (company: CSC, FPT)
Blockchain Researcher
Speciallist in Intelligent Transportation Systems domain
FPT's Technology Specialist
Profile online: https://fb.me/vuh0ngviet

Nguyễn Đức Minh Quân

FPT Information System – Solution Manager.
10 years working in software and solution development.
Blockchain Researcher
7 years R&D and deploy Intelligent Transportation Systems sulution, smart city solution
Regular Speaker in Vietnam Web Submit, Vietnam Mobile Day, FPT Tech Day, …
Profile online:

https://www.linkedin.com/in/ducminhquan/ https://fb.me/ducminhquan

course reviewer

Assoc. Prof., Ph.D. Truong Anh Hoang - Program/Course Reviewer

Blockchain Lab Lead, UET, VNU Hanoi
Associate Professor,

VNU University of Engineering and Technology

since 2007
Ph.D dissertation defended in

University of Bergen, Norway in 2006, after four years of study about type systems for abstract component languages

More than 15 years of experiences in software development, for mobile, Linux, Windows, and web platforms using C/C++, VB, C#, Python, JavaScript, among others in many companies including Punch Entertainment, Olivetti, Getronics, MITEC

Profile online: https://uet.vnu.edu.vn/~hoangta/

Ph.D. Dang Minh Tuan - Program Reviewer

Blockchain Lab Lead, Lecturer at Posts and Telecommunications Institute of Technology (PTIT)
Vice President, FINTEC CLUB/Vietnamese Banking Association
Lead of Sub-Committee for National IT Standard SC35
Vietkey Application Creator
More than 30 years of experiences in software development and information security
Online Profile: https://www.facebook.com/tuanvietkey

M.S. Nguyen Anh Tu - Program Reviewer

Tomochain Lead Engineer §

Seasoned engineer working in Blockchain and Cloud Computing.
Authorized Developer of Apache Software Foundation, Cloud Native Computing Foundation.
Lead engineer of multiple cloud computing open-source softwares (kubeless, kubeapps, kompose, kubewatch).
Master degree in Distributed Systems, Switzerland.
Online profile: https://www.linkedin.com/in/ngtuna/
MOOC materials:
Below is the list of all free massive open online learning sources (MOOC) referred to in this course: Decentralized Applications (Dapps) of the Blockchain Specialization offered by University At Buffalo and The State University of New York.
All open learning sources used in FUNiX training program are public, constantly updated and freely used. FUNiX is always willing to receive and discuss any comments, suggestions and responses related to our learning sources via email program@funix.edu.vn.